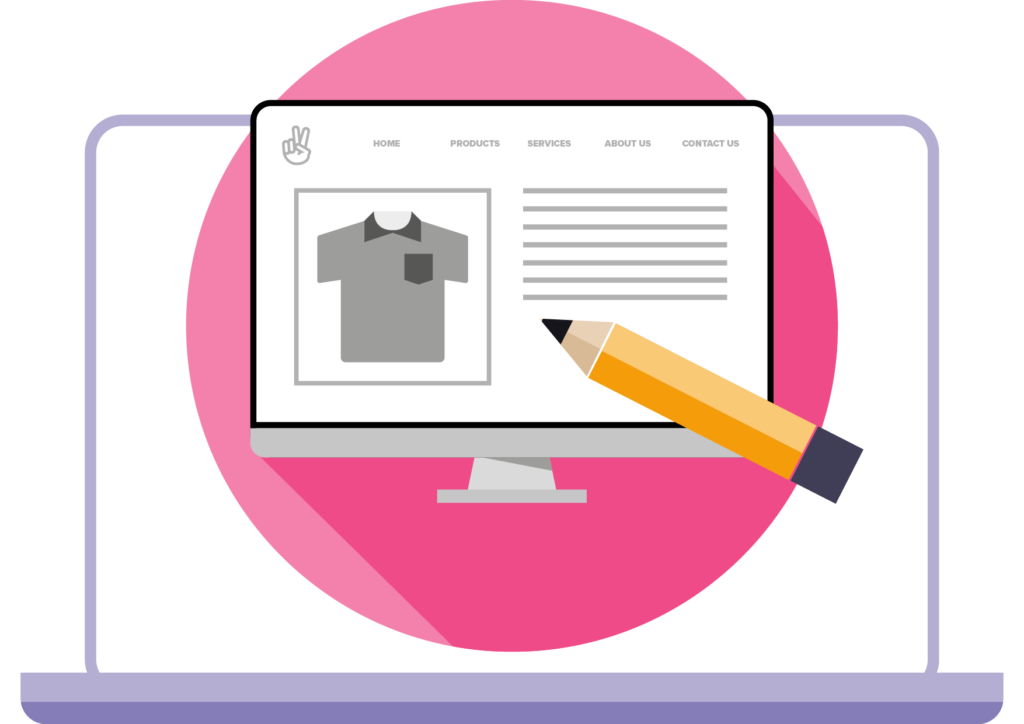 In the world of eCommerce, product page design is one of the most important factors that influence purchase decisions. After all, this page is where customers can get a closer look at your products and make their final decision about whether to buy or not. If you think that sounds easy, think again! There's much you need to consider when creating the best WooCommerce product page design possible. They stand out from the competition and drive sales up instead of down.
When it comes to selling online, users judge your brand in seconds by its look and feel of your website. Keeping this in mind, it's essential for you to pay attention to details when creating your WooCommerce store so it conveys professionalism and trustworthiness. The best way to do that is by designing top-notch product pages and an excellent user experience throughout your site.
Why is UX for eCommerce product pages so important?
Before discussing how to design the best product pages for your WooCommerce store, let's take a moment to discuss the importance of UX for eCommerce product pages.
There are many elements that go into creating an excellent user experience for your customers, from design to functionality. But product pages are one of the most important. When you create an amazing user experience for your customers, you're not just closing the sale – you're also building trust and loyalty. When you think about it, people who shop online are taking a bit more of a risk than those who shop in a physical store.
When customers buy from your online store, they don't get that same level of interaction with employees or the ability to examine the product up close and personal. Product pages are the closest your customers get to the product itself, so it's vital that they be able to get the right information and find what they're looking for with ease. When customers struggle to find the information they need on your site, they'll likely move on to a competitor's site instead.
Defining the Purpose of Your WooCommerce Product Pages
Let's start by defining the purpose of your product pages.
With many elements being crucial to a successful page, it's important to know what you're aiming for. First off, your product pages are where you should be showcasing your products in all their glory. Whether you're selling clothing, electronics, or home goods, you'll want to give people the chance to see what they're buying in as much detail as possible. Your product pages are also your chance to get your message across. You want to make sure to clearly state the benefits of each product and why someone would want to buy it.
You also have the chance to show why your brand is trustworthy and why customers should choose your store over the competition. And if you have different product lines, you can create separate pages for each to avoid mixing them together. Your product pages are also where you can offer the best deals and include other elements like add-ons and bundles. In fact, you should take full advantage of all the tools available to you and create the best experience possible for your shoppers.
Show Off Your Product's Unique Selling Points
Let's start by discussing everything from product title to description.
It's important to highlight the benefits of your products and make them stand out from the competition. You can do that by focusing on their most appealing features and benefits. It's also a good idea to include relevant search terms. You might not think that including a long list of search terms would make a difference, but it can really help your product to rank higher in the search engines. So, before you write your product descriptions, think about what terms your customers might use to find your products. Focus on those terms and the unique features of your products. Keep in mind that you don't want to stuff your descriptions with keywords. Instead, write naturally and make sure your descriptions are easy to read.
Product Title And Description Are Key
Next up is the product title and description.
These two elements are crucial for grabbing your visitors' attention and helping them decide whether your products are for them or not. Don't just throw in any old boring title. Instead, make it attention-grabbing and compelling. Include the main benefit or value of the product to help your visitors understand why they need it. Your product description should be long enough to provide full details about the product, but short enough to keep your customers' attention. If you go overboard on the details, you might lose customers.
The goal of your product description should be to persuade the customer to buy your product. You want to make sure that you include all the necessary details while keeping the description focused on the product. At the same time, you want the description to be engaging enough so that the customer doesn't just skim over it.
Selecting the Right Images for your WooCommerce Product Page Design
Now let's talk about images.
The right product images can make a big difference in your sales, but choosing the wrong ones can actually do more harm than good. Make sure that you're using images that are high-resolution and look professional. Your images should be large enough to show every detail of your products. Poorly shot or low-resolution images can actually repel customers away from your products. That's because they can make your products look cheap or poorly made. If you're not sure what type of images to use for your products, there are a few things you can do to get inspiration. First off, consider your customers and their preferences. What types of products are you selling? What are their interests? What types of images do they like? Getting to know your customers will help you make the right choices when it comes to your product images.
Video is WooCommerce's Top selling point
Now that we've covered all the aspects of design, it's time to discuss video.
Video is one of the most impactful and persuasive types of marketing out there. It can help you build trust with your customers and close sales more quickly. That's why many online retailers are turning to video for their product pages. What's great about video on your product pages is that it can be applied to almost any type of product, from apparel to electronics and everything in between.
Video marketing allows you to show customers what their products look like in real life and how they can be used. It also allows you to present your company in a more personable way. This can really help you to connect with your customers and gain brand loyalty. Not only that, if done correctly, the videos can appear in your Google search results increasing the chances of a customer clicking through to your web page.
The Power Slider plugin does exactly that. Power Slider allows you to add videos to your WooCommerce product galleries, and host your product videos locally or on YouTube. The mike-drop here though is that it includes full VideoObject schema markup so your product pages score well with Google Video Search. This can give your products a huge SEO boost! If this sounds like something you could use, there's more information about the Power Slider for WooCoomerce here.
Content Editing and Previewing
Now that you know how to write your product descriptions and what type of images to use, let's talk about editing and previewing your content. You want to make sure that your product pages are error-free. This includes typos and improper grammar. It's also important to make sure that your pages are thoroughly edited to eliminate any unnecessary words. No one wants to read a novel on a product page. You also want to make sure that your pages are fully previewed to make sure everything looks the way you intended it to. This can help you make necessary changes before your customers see the pages.
Customisation and Integration with Third-Party Tools
Let's move on to customisation and integration with third-party tools.
Most eCommerce platforms come with pre-made designs, but you can also create your own designs from scratch. You can also customise certain aspects of your design, such as colours and fonts. You may want to design your product pages a certain way to stand out from your competitors. Or you may want to keep things consistent with the rest of your store.
There are many ways to integrate your product pages with other tools. For example, you can integrate your pages with a loyalty program. This can help you to increase sales and also create a more positive experience for your customers.
You can also add a floating shopping cart to your product pages. This can make it easier for customers to add products to their carts.
If you have a lot to say about your product and are finding it tricky to fit all of your content in, try using tabs to break up the content into readable sections. Custom product tabs for WooCommerce allow you to create as many tabs as you want. Furthermore, you can utilise the native block builder to create your tab content. Something that will come in really handy if you want to show additional videos, charts, or other useful information relating to your product.
Another useful idea is to alter the design of some of the standard page elements that are used on the page. In particular, the product variation dropdown/select menus, or the product variation radio buttons. Changing these into more visually appealing graphical elements elevates the user experience and makes for a much more engaging user interface. For example…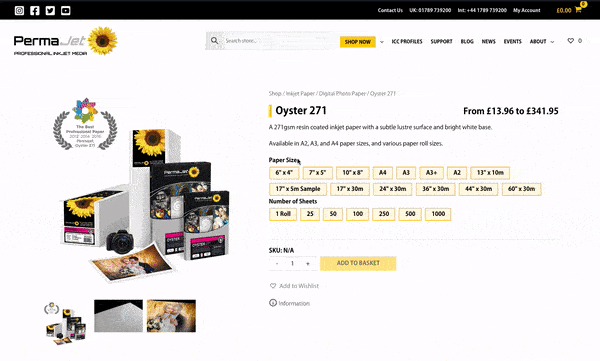 Page Speed
Product pages should load quickly, so customers can easily navigate your site. This can be tricky, though, as most eCommerce sites are large and full of content. What's more, you definitely don't want to sacrifice quality for speed. After all, visitors expect your website to load quickly. If it's too slow, they'll move on to your competitors. You can test your site's speed by using online tools like Pingdom and Google Pagespeed Insight. Once you know your current speed, you can make adjustments to improve it. It's important to keep your page loading speed in mind when designing your product pages. You'll want to keep your product lists as short as possible while still maintaining a high level of specificity. You should also remove unnecessary images and other elements that could slow down your site. Read more here for some handy tips of improving the speed of your WordPress website.
SEO
Of course, having the look, feel, and performance of your WooCommerce product page is great. But it all means nothing if no one can find you! To make that happen you need to do a proper job of your product page SEO. Fortunately, we have a comprehensive guide to how to improve your WooCommerce website's product search exposure coming soon!
Wrapping Up
When trying to achieve the best WooCommerce product page design, it's important to remember that they're the gateway to sales. These pages need to be enticing, enticing enough to make customers want to stay on your site longer and click through to your product pages. This means that product page design is extremely important. You want to make sure that your product pages are well-designed and engaging. With the right eCommerce product page design, you can drive more sales and increase your revenue.