Pricing a website for a client can be challenging. With so many different factors to take into consideration, it's easy to get caught out. As a designer, you need to be able to justify your costs and explain why you're charging what you are. This article explains how to price a website for a client effectively and responsibly. You'll learn about the different factors that affect the cost of a website and how they impact your final quote. We cover everything from fixed bid vs time & materials contracts, hosting and maintenance, and code libraries, right through to the final markup on third-party integrations and services such as SSL certificates or email addresses with custom domains. Read on for an in-depth breakdown of everything you need to know about pricing websites for clients –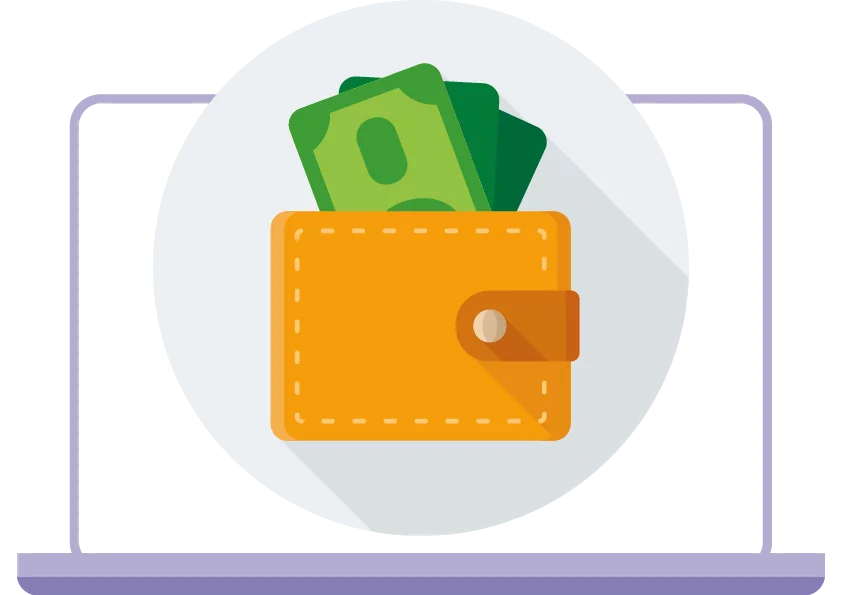 What's the difference between a fixed price website contract and a time & materials contract?
A fixed price website contract, as the name suggests, is a contractual agreement in which the client pays a fixed price for the design and development of a website. This means that the cost of your services is already predetermined, regardless of how long the project takes. A time & materials website contract, on the other hand, is a contractual agreement in which the client pays for your design and development services at an hourly or daily rate. This means that your client will pay for the hours you spend working on their project, regardless of how long the project takes. Let's take a look at some examples –
A client comes to you and asks you to design and build them a new website. You agree on a fixed price of £5,000. The website takes four weeks to build. At the end of the four weeks, you invoice the client £5,000.
A client comes to you and asks you to design and build them a new website. You agree on a time & materials rate of £250 per day. The website takes four weeks to build. At the end of the four weeks, you invoice the client for £5,000.
Pricing Website Contracts for Small Businesses
Designers often undercut themselves when it comes to quoting for website projects. You might think the best way to win business is to offer a low price, but in reality, this can actually do more harm than good, particularly for small businesses on tight budgets. If you price too low, you risk undervaluing your work, leaving smaller margins and taking on projects that may not be worth your time. Equally, if you price too high, you may put clients off and lose out on business altogether. Instead, you need to find a middle ground.
Plugin Costs and Licenses
Some of the costs you'll need to account for when quoting a website project include the cost of any third-party plugins or libraries you plan to use on the project. If you're building a website with WordPress, for example, you may decide to install a premium plugin, so you'll need to account for the license cost in your quote. Otherwise, if you're using a free plugin such as Mini WP GDPR, you'll need to factor in the time you spend researching which plugins are best for your project and the time you spend installing and configuring the plugin.
Hosting Costs
Hosting and maintenance costs can be one of the biggest areas of variance in your final markup. It's not uncommon for designers to charge £100+ per month for hosting, especially if they're using dedicated servers. In some cases, this can represent a significant portion of your overall costs. The best way to manage hosting costs is to find clients who are happy to host their site themselves, either on a shared hosting platform, a service such as Amazon Web Services (AWS), or specialist hosting services like Headwall Hosting. Remember, one of the most important factors to establish with your client at the beginning of the project is knowing how heavy their web traffic is or is likely to be as this will impact the type of hosting they will require.
Content Creation
Website content is an important consideration when quoting a website project. Does the client need written content? If so, how much? What type of content is it? Depending on the type of client, they may be providing their own content and therefore, this cost is reduced. Also, if you're using a WYSIWYG editor, the client may not need to hire a copywriter. If the client is hiring a copywriter, the cost of hiring a content writer varies greatly depending on their experience, the type and length of content, and whether or not they are providing the content or it needs to be sourced from elsewhere. If the client needs images for the project, the designer needs to account for the cost of hiring a photographer or sourcing the images themselves.
Code Libraries and Integrations
Remember that many clients will be integrating services into their own website. You don't want to over-bill for code libraries and integrations. Most websites will require various libraries and third-party integrations to be added to the site. This could include things like Mailchimp for email marketing, Typeform for online survey tools, Zapier for connecting apps, or Stripe for payment processing. It's important that you don't overcharge for third-party integrations. It's also worth noting that some designers will charge a separate amount for SSL certificates, while others will include it as part of their general markup.
SSL Certificates and Domain Name Registration
SSL certificates can be extremely expensive, without a doubt. However, you can't just add a random SSL certificate markup; you need to know what you're doing. Not all SSL certificates are created equal. Make sure you research your SSL options thoroughly before you add a markup to your project, and only use trusted providers. Domain name registration can also be expensive, but there are plenty of discounted registrars that offer domain name registration for very little.
Design Revisions
Designers often charge for design revisions, particularly if the client has requested a number of changes. Some clients will expect revisions to be included in the original price, so you'll need to clarify this with the client at the outset. If a client has requested a number of design changes, you can charge them for each revision. Alternatively, you can offer a flat rate for unlimited revisions as part of your original quote, or agree that the price includes up to 3 sets of revisions.
On-Going Support Contract
Some clients may decide that they want to continue working with you once the project has been completed. For example, if you've built a website for a small business, you may decide to continue providing support and hosting the site. If the client wants to continue working with you, but you want to draw a line under the project and move on to the next thing, you'll need to clarify whether or not you're willing to sign a support contract. If so, you'll want to factor this into your original quote.
Conclusion
As you can see, there are a number of different factors that need to be accounted for when quoting a website project. If you're unsure about how to price a website for a client, speaking to designers who have experience in the industry and have worked on projects similar to the ones you're quoting is a good place to start. The key thing to remember is to be realistic with your pricing. Don't charge £15,000 for a website designed for a plumber, when you could charge £1,500. Price your services accordingly – £1,000 – £3,000 is a good ballpark for a small to medium-sized website project. If you want to build a sustainable business and win repeat clients, you need to charge fairly for the work you carry out. By taking the time to accurately account for the costs involved in designing a website, you can confidently price and sell your services to clients – whether they're small businesses or large corporations.
Graphic by https://www.iconfinder.com/justui